The Secret Time Waster That's Costing Your Community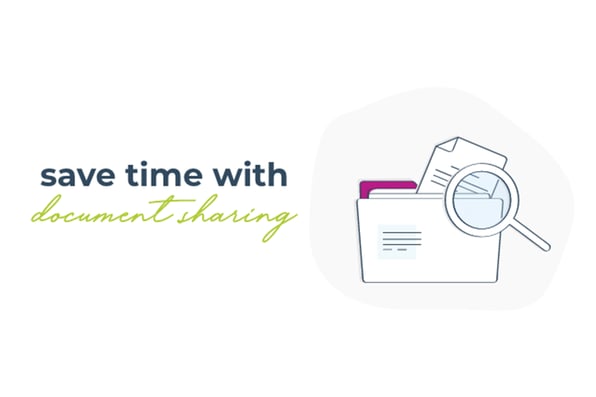 Did you know that document sharing is one of the most expensive, time-consuming tasks within almost every senior living community? It's not surprising: senior living communities embody the idiom, "It takes a village". With important health and financial information needing to be shared every day between staff, residents, outside caretakers, and medical professionals, it's easy for time to slip away without your staff realizing.
Luckily, it doesn't have to be this way. In fact, Viibrant found that employees who used our document sharing and permission settings were able to save an average of 90 minutes a day. That's because our top-of-the-line, secure document sharing system is built on two principles:
Share safely.
Your residents' information is private, and it deserves to be treated with the utmost protection and caution. Our easy-to-use permission settings make it simple for staff to share documents with exactly whoever needs to see them — and not one person more.
Share quickly.
Our device-agnostic technology makes it easy to view documents from any Wifi-compatible device as soon as the portal is updated by your staff, making sharing information efficient and cost-effective.
Don't let secret time-wasters take your community staff away from what they're really passionate about — providing care. Efficient information sharing is what makes communities run smoothly. Let Viibrant help!
Get Awesome Content Delivered Straight to Your Inbox!
Posts by topic