Viibrant simplifies the completion of tasks and encourages community engagement through a flexible system and vested partnerships that empower senior living communities for the future. Using our products, staff can work efficiently with digitized solutions that solve numerous operational processes to enhance resident satisfaction, improve senior life care, and promote community growth. If you're looking for the best online community platform for senior communities, schedule a demo today!

Both staff members and residents of independent senior living communities use our community engagement platform. With our digital solutions, your community can save time and money so that you can focus on bettering the experience for your residents during their time in your community.
Check out our top selling
technology solutions.
We aim to provide senior living communities with the communication tools they need for the fastest, most effective way to communicate with residents and operate efficiently on a digital platform. Below are our most popular channels and features we offer for Viibrant Core.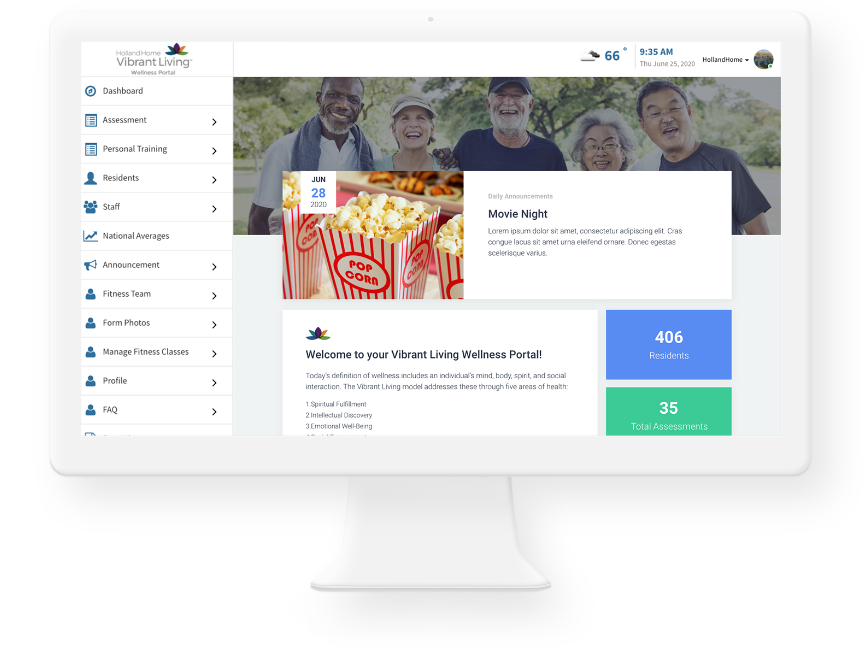 A Closer Look
at the Management Dashboard & Resident Portal

When independent and assisted living residents log into the resident portal, they have access to many of your senior living amenities at the click of a button. It's almost like having your very own resident concierge to encourage active senior living! While signed in, residents can book appointments with your healthcare providers, register for upcoming community events, book dining reservations, and so much more with our booking systems and other features. It's truly an engagement portal that gives residents the independence they desire when living in active senior living communities.
From the staff perspective, Viibrant technology looks a little different compared to the resident view. When an administrator or staff member logs into the management dashboard, they'll see a digital display of their community's announcements, documents, records, registration lists, and beyond. Our communities especially take advantage of the online booking system for events and dining to stay on top of their registrations and reservations. Staff engagement is just as important to the user experience, and we make sure to prioritize overall workforce engagement as well so that each of your departments can all contribute to the success of your community.
Why Viibrant?
Through resident feedback and system configuration, the Viibrant system drives real resident satisfaction by fostering trust and independence with residents.
Centralized management and adaptive workflows empower administrators with autonomy and efficiency.


Your success manager ensures that the lean and flexible system aligns with your business goals, and scales for the future.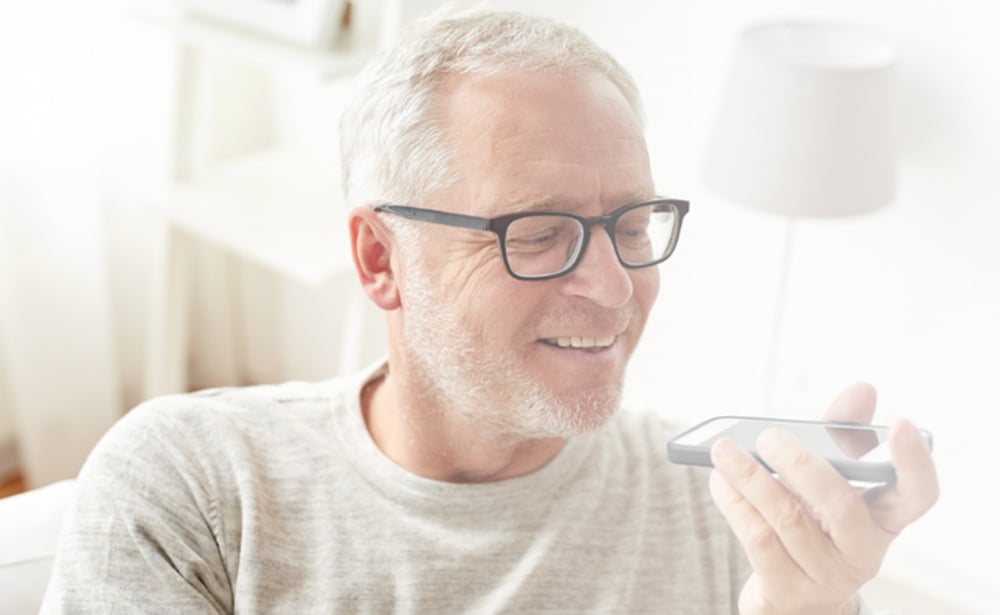 Transform your
resident engagement strategy
Out of all the online community engagement platforms, Viibrant is a step ahead of the rest with its focus on improving the quality of life for all of your residents. We keep user engagement at the forefront of our minds and follow portal best practices as we're building online communities so that our engagement portal stays relevant, user-friendly, and device-agnostic. Our senior living technology will transform the way your community thinks about your resident engagement strategy. When comparing community management platforms, considering Viibrant could be the difference in providing the best care for your current and future residents.
Get your

free

demo!
Learn how to create a configurable online community by talking to one of our experts.