We create configurable software for senior living communities.
The technology solutions your community needs to better the lives of your residents.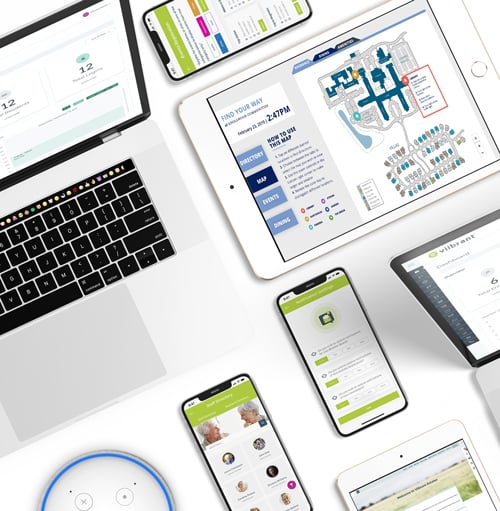 Viibrant Core is a configurable engagement technology system created specifically for senior living communities. Our user-friendly system facilitates resident engagement and staff work-flow efficiencies so that you can streamline operations in your community. Viibrant Core streamlines community operations such as resident tracking, dining reservations, activity calendar generation, event registration, transportation services, and so much more.
The senior living software your community needs to digitize processes, streamline communication, and better serve your residents.
Viibrant Core's management dashboard.
Our centralized management dashboard sets us apart from our competitors. We make it easy to digitize your community and streamline processes with an all-in-one dashboard that controls all of the solutions and features you need to better communicate among residents and staff. There's no need to have separate systems that keep you from working efficiently! Our dashboard allows your administration to manage your digital signage, maintenance requests, dining services, event registrations and more from one centralized location. We know what your community needs to succeed, and Viibrant is the solution for you.
Check out our top selling
technology solutions.
We aim to provide senior living communities with the communication tools they need for the fastest, most effective way to communicate with residents and operate efficiently on a digital platform. Below are our most popular channels and features we offer for Viibrant Core.
We create interactive systems that target resident leading needs.

We're all about equipping your management dashboard with technology solutions that'll solve the issues within each of these services.
Dining Reservations
Give your residents access to dining menus and the capability to place reservations at your community's dining venues.
✓

Book Reservations

✓

Menus

✓

To Go Ordering

✓

Delivery Orders

Problems We Can Solve:
Keep your dining team's phone from ringing off the hook with online to-go ordering and dining reservations. Instantly update your menu online. Easily organize your dining room capacity with a well-organized system that reduces stress and free up your team's valuable time.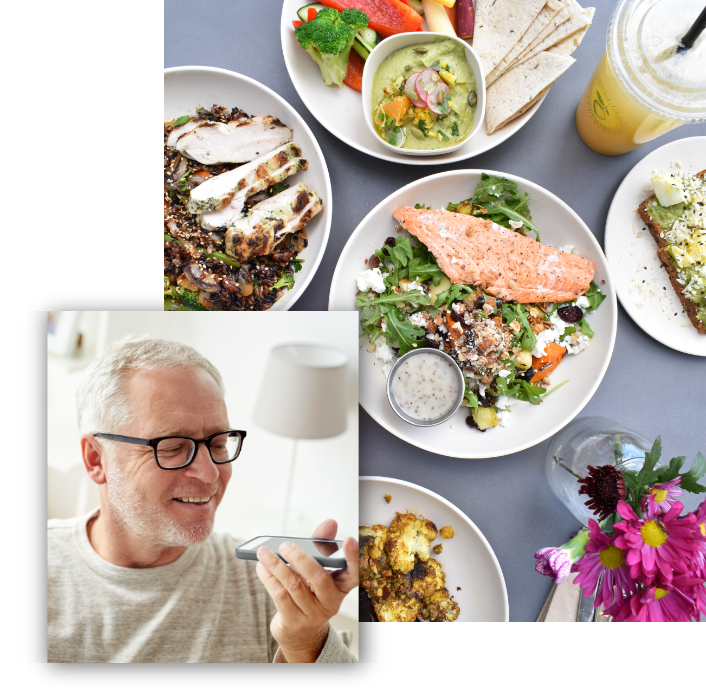 Events
Manage events for all of your community in one place. Provide your residents with an instant way to collect RSVPs and attendee information. This feature offers resident tracking and reporting to see a full breakdown of event attendance as well.
✓

Event Registration

✓

Attendee Tracking

✓

Reporting

✓

Mass Emailing

Problems We Can Solve:
Stop guesstimating the number of attendees. Lose the paper sign-up sheets. Have a last minute location or schedule change? No need to call every attendee! Increase your event attendance with Viibrant — instantly-updated, easy-to-register, well-communicated events at your fingertips.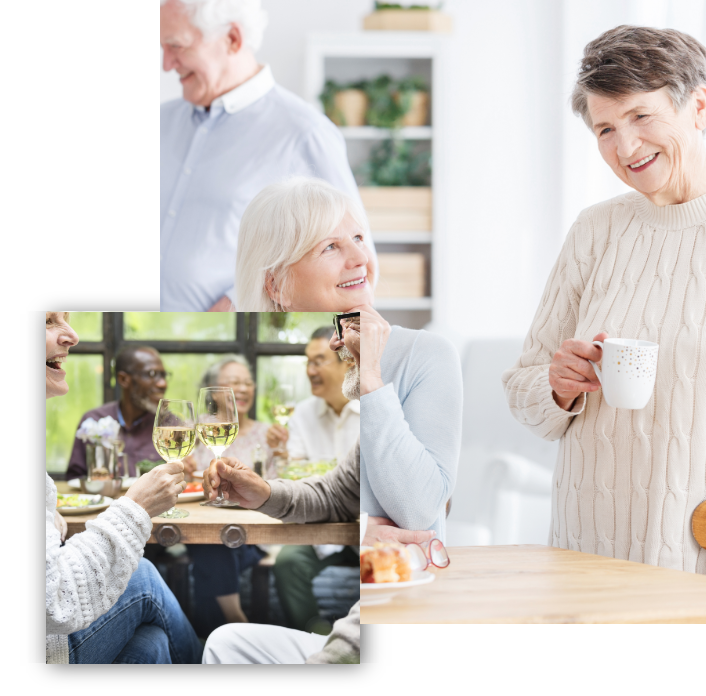 Maintenance
Help your maintenance team succeed with faster turnaround times and better management of maintenance requests. Your community deserves a way to address issues and repairs in a timely manner.
✓

Document Sharing

✓

Appointment Bookings

✓

Push Notifications

Problems We Can Solve:
Respond more quickly to maintenance requests to ensure resident safety and satisfaction. Easily integrate Viibrant with your existing maintenance request system, allowing residents to more easily ask for help. Did we mention you can get all the information you need for any issue from any device?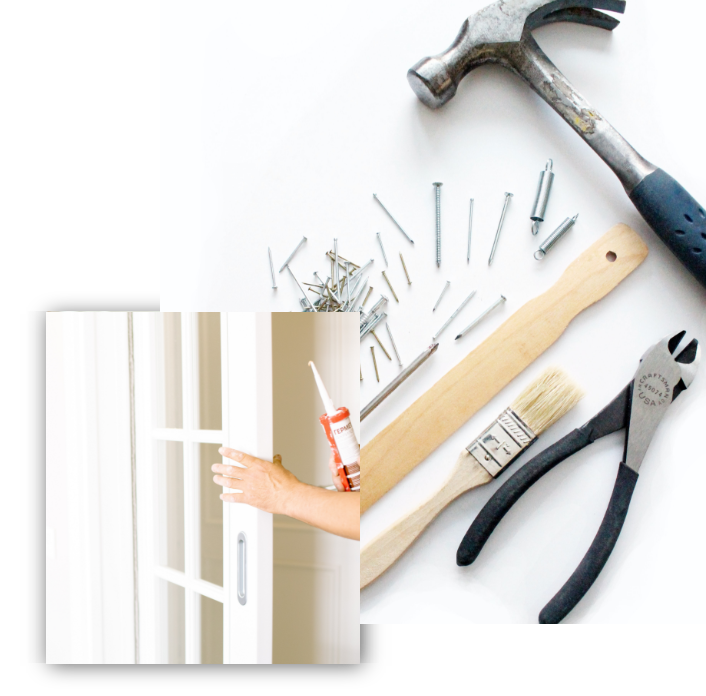 Calendars
Instead of recreating a calendar of events each and every month, our calendar generator feature allows communities to quickly create, manage, and display calendars all from one place.
✓

One-Time or Recurring Events

✓

Save & Reuse Past Calendars

✓

Display on Digital Signage

✓

Great for Resident Engagement Teams, Fitness Teams, & Others

Problems We Can Solve:
Prevent resident isolation with easy-to-navigate, accessible calendars with community activities. Stop the headache of printed calendars that quickly fall out-of-date or need to be updated! Instantly add events, change details, or push notification to residents.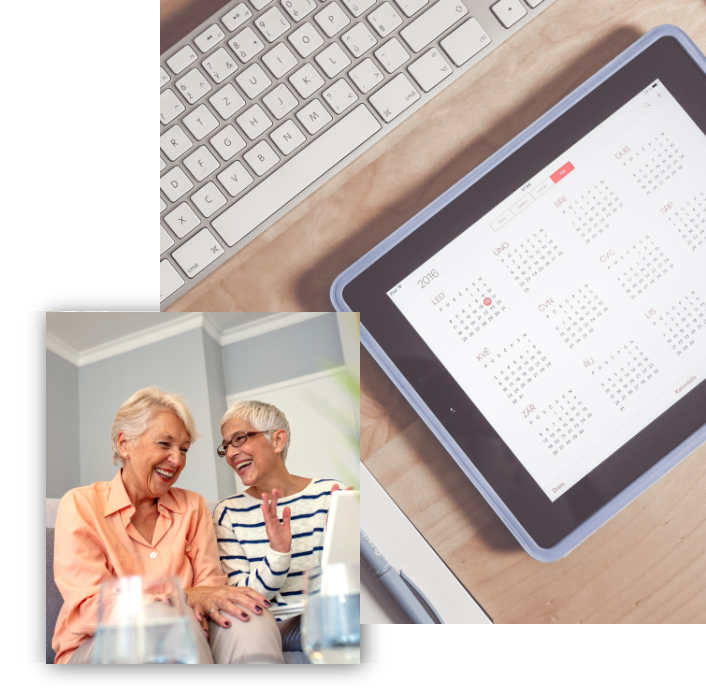 A variety of a la carte features.
Looking for a little bit more? Viibrant customizes your community with these features to make your management dashboard and resident portal exactly what your community envisions.
✓

Interactive Appointment Booking


✓

Guest Room Reservations

✓

Meeting Room Reservations

✓

Pick-Your-Seat Dining Reservations
Our internet-based system can be accessed
across a variety of
technology devices
We know how intimidating it may seem to transition your community to a digital space. That's why we meet your community where you are!
As a device-agnostic engagement platform, our solutions can be used across any device you use.
Personal Computer

Mobile Phone

iPad & Tablet

Interactive Kiosk

Smart Home Technology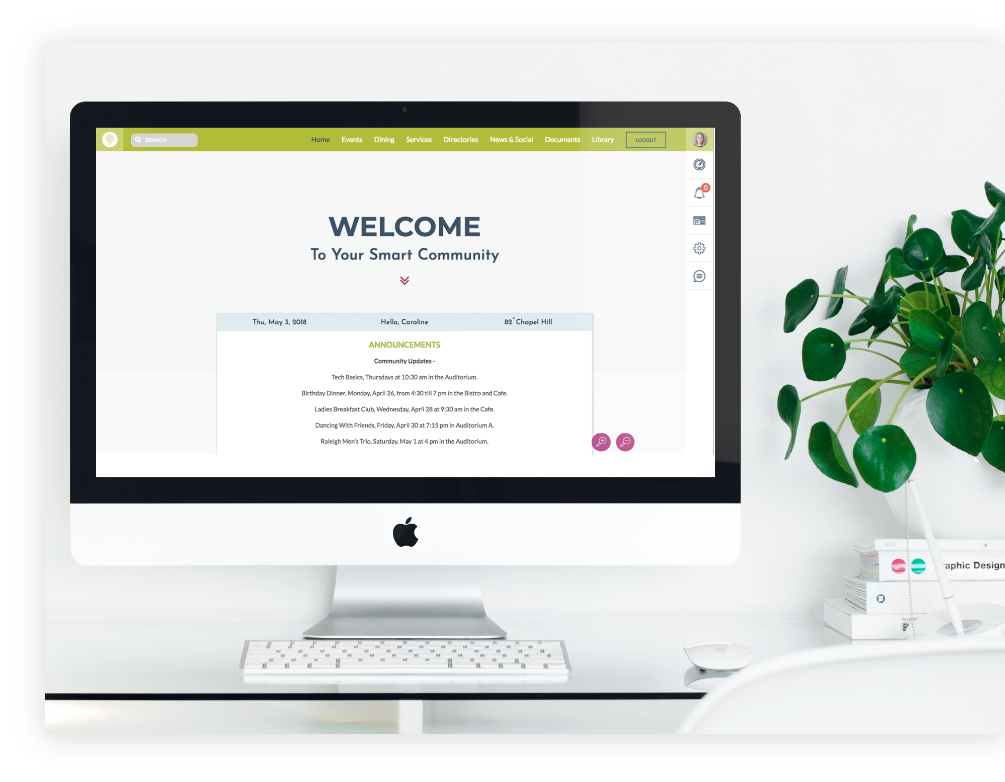 Easy to use for Administrators
Full access to a dedicated Viibrant Account Manager and IT support to answer questions and customize your community's interface
On-site training and implementation to ensure your administration understands the software and can make an easy transition
Share documents, send emergency alerts, and manage both staff and resident directories within the management dashboard
Generate calendars and distribute them to residents through the resident portal or via digital signage throughout your community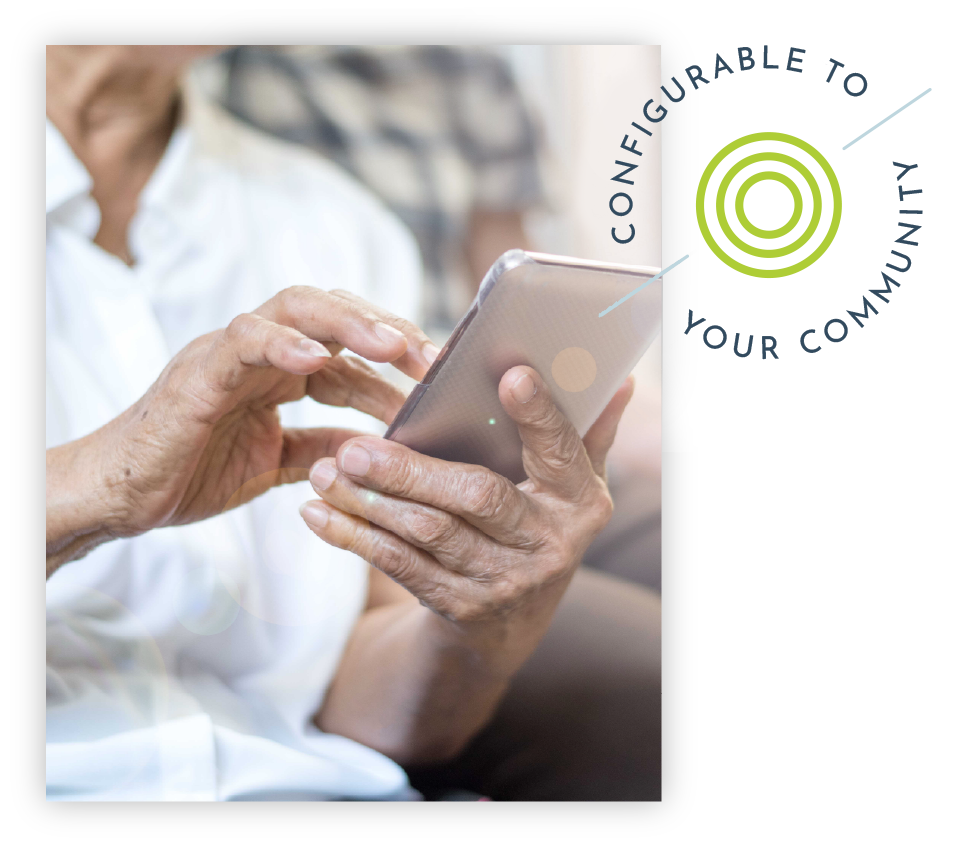 Engaging for Residents
Individual access for each resident so that they can see information that is pertinent to them
Schedule events, appointments, transportation, and dining services through the online resident portal
View community announcements and receive instant push notifications for quick, direct communication so residents are always in-the-know
Schedule maintenance services online so that staff can more quickly access requests and update the residents accordingly.
Get your

free

demo!
Learn how to create a configurable online community by talking to one of our experts.