The Case for Digital Signage this Holiday Season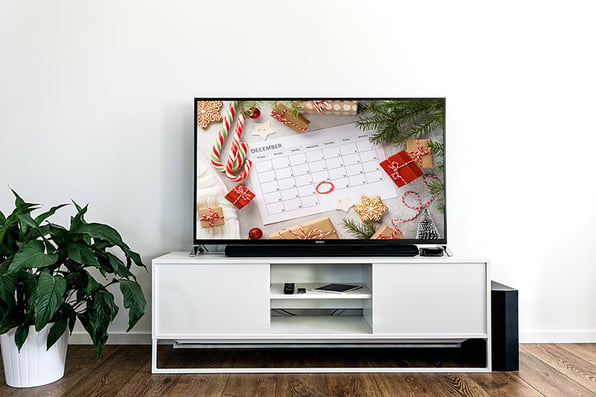 The first socially distant holiday season is right around the corner, and that means it's time for senior living communities to get creative! While paper announcements have been a staple of senior living communities in the past, there's more than one reason to go digital this year. But digital signage isn't just a safer way to disseminate information — it's a quick, easy way to help your community feel festive and connected, even when they're apart.
Here are just a few ideas for celebrating the holidays using digital signage.
Add a countdown to a favorite holiday or community event so residents can have something to look forward to.

Share pictures of residents celebrating the holidays, or past holiday memories, to foster community connectivity.

Share announcements about upcoming virtual or socially distant events, both those hosted by your community and opportunities open to the public!

Post-holiday trivia questions or conversation starters for residents and staff to ask one another.

Keep updated information about your community's current COVID-19 guidelines in rotation so that residents have access to it as they make holiday plans.
With tools like Viibrant's digital signage, not only is it easy to recognize important events like holidays, but your staff can also save an average of 36 hours a week when you switch from paper announcements.
Take advantage of our digital tools to make sure the only thing you're spreading this season is holiday cheer. Want more information about how to safely celebrate the holidays during COVID-19? Download our free e-book with creative ideas, checklists, email templates, and more.
Get Awesome Content Delivered Straight to Your Inbox!
Posts by topic