Social Wellness During COVID-19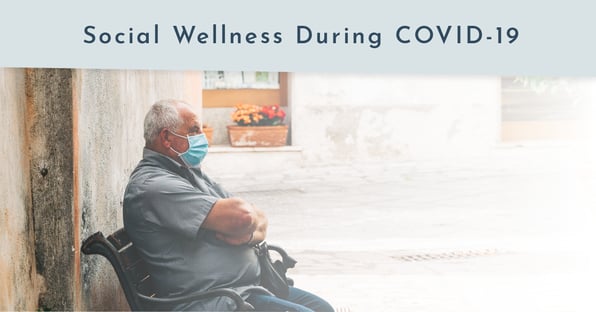 Here at Viibrant, we're a big proponent of the six pillars of wellness. One of those pillars is social wellness. According to the University of California at Davis, social wellness "involves building healthy, nurturing and supportive relationships as well as fostering a genuine connection with those around you". [1]
One way that many of our communities fostered social connection before the pandemic was through volunteering. Now, in the age of social distancing, they're missing that connection.
Luckily, we've compiled a list of ways older people can still give back during this time, fostering social wellness in themselves and those around them!
Write encouraging notes to others in your community, especially those who are going through difficult health or family issues

Volunteer with a local elementary school district to Zoom with local students, listening to children read or helping them with simple math skills

Create signs to display on a street or roadway thanking essential workers

Raise money for essential workers by donating $1 every time a resident completes a workout class over the next week (you can use Viibrant Wellness to track this metric easily)

Work with local organizations to call voters to ask if they are registered at their current address and inform them about upcoming elections

Volunteer doing outdoor gardening or yard work for members of the community who aren't able to do it themselves

Record your residents reading bedtime stories as a video/podcast and post them for local children and families to listen to
The best way to foster a sense of social wellness is by giving back to the community around you. Luckily, there are plenty of ways to get involved even while staying socially distant.
Tag us on social media to let us know how your community is getting involved.
[1] https://shcs.ucdavis.edu/wellness/social#:~:text=Social%20wellness%20refers%20to%20the,connection%20with%20those%20around%20you.
Get Awesome Content Delivered Straight to Your Inbox!
Posts by topic