Socially Distant Dining with Viibrant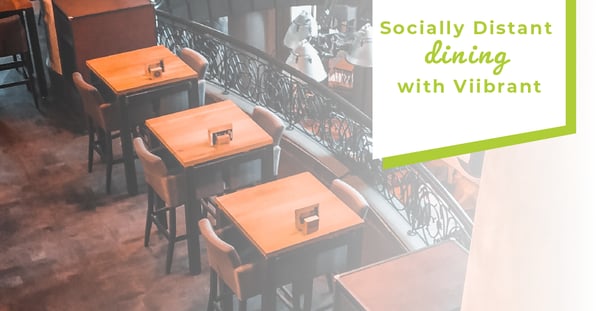 When we created Viibrant, we knew that dining services play an integral part in senior living communities. That's why we made it a priority to build tools that made offering those services easier to coordinate. As it turns out, those tools have become even more useful during social distancing. Here are some ways our communities are using Viibrant to safely provide food to residents.
To-go Ordering
Trying to avoid groups? Simplify mealtime by letting your residents order food to-go on Viibrant. Our online system isn't just easy for residents to use — it also organizes the orders to help your dining staff with food preparation.
Reservations
If you're opening your dining area with limited capacity, Vibrant's dining reservations can help. Residents use the online portal to sign up for their ideal meal time. Meanwhile, your dining staff can limit availability to make sure everyone is safe.
Online Menus
Easily and quickly distribute your dining menu online with Viibrant's online portal. Visually impaired residents can even sync our system with their Amazon Alexa, for a menu that can be read out loud upon request.
Everyone is learning to adapt these days, but Viibrant's system tries to make it as easy on your staff as possible. Interested in learning more? Schedule a demo today!
Get awesome content delivered straight to your inbox!
Posts by topic