Appealing Applications for Seniors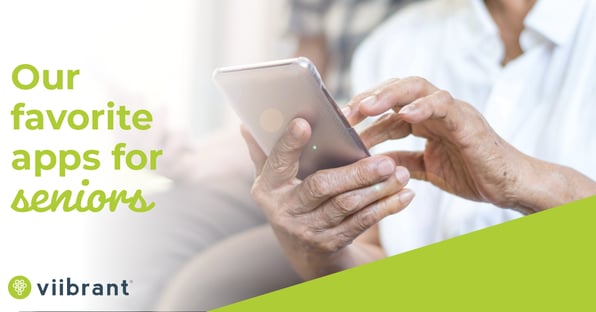 As technology becomes more accessible and more widely used across all age groups, seniors are using more apps on their smartphones and tablets than ever before. Here are a few helpful apps that seniors could find useful for everyday life and more!
Pillboxie
This app makes it easier for seniors to take their medications right on schedule. It'll send push notifications to your phone and remind seniors when it's time to take a certain medicine. For the responsible, tech-savvy senior, this pill helps take some of the pressure off a caretaker for remembering to remind their loved one about their medications.
GoodRx
Looking for a lower price on your regular prescriptions? GoodRx allows you to search for prescriptions and compare pricing so that you get the best deal at a pharmacy near you. This app will even send coupons for medications you use for your next refill.
iBooks, Kindle, GoodReads
If you're a bookworm, consider downloading an app to read your favorite books. With iBooks or the Kindle app, you're able to purchase and download thousands of books to your tablet or smartphone to have them all in one place. It's your very own library at your fingertips! These apps make it easy to scale text sizes too so you can find the right settings for you.
Lumosity
This brain-training app is full of games and activities to improve your memory and challenge your skills. It was created by a team of scientists and designers to serve the purpose of propelling research forward and allowing people to work on their cognitive skills through the app.
Pandora
For music-loving folks, Pandora is a great app to download and listen to music. It plays stations according to different genres or artists and allows you to discover new favorite artists and songs.
Viibrant Xe
We can't forget about Viibrant Xe! Our very own application is a great way for seniors to stay in touch with their community members and administrators while carrying out some of the same tasks that are available with Viibrant Core. With a personal login for each resident, you can schedule events, transportation, appointments, work orders, and more all from the app. You'll receive notifications of upcoming events and announcements to stay in-the-know with your own community.
Download a free trial now: https://viibrant.com/xe/
Get Awesome Content Delivered Straight to Your Inbox!
Posts by topic