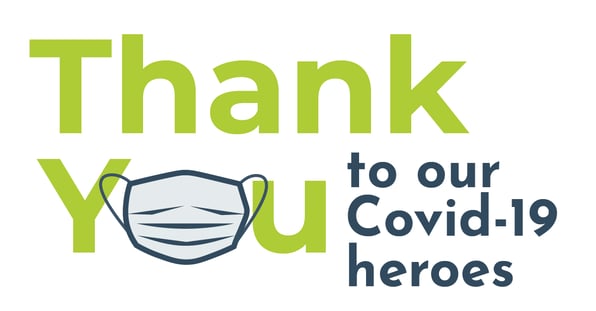 We are thinking about you during this time.
We just wanted to pause and take a moment to thank each of our communities for your commitment and hard work during this difficult time. With tight state and national regulations, we know that you and your staff are under more stress than ever. Your efforts are making a difference in the lives of your residents. You are on the front lines of preventative care. You are also the motivators and bright lights in the lives of your residents. We have seen countless communities come together in creative ways thanks to you!
From the culinary staff spending extra hours crafting to-go meals, thank you!
To the health care team who are facing unsurmounted pressure, thank you!
To the activities and community staff planning events to ensure residents are staying connected, thank you!
And to the staff picking up groceries for residents, thank you!
To everyone in-between, thank you for going above and beyond to protect and care for your residents as we navigate uncharted waters.
You are our heroes!
Our team is here for you! If you need help building a plan for your community, industry advice or just a listening ear please contact us. Let us know how we can best help you!
Get awesome content delivered straight to your inbox!
Posts by topic