Meeting Rooms: Goodbye Outlook!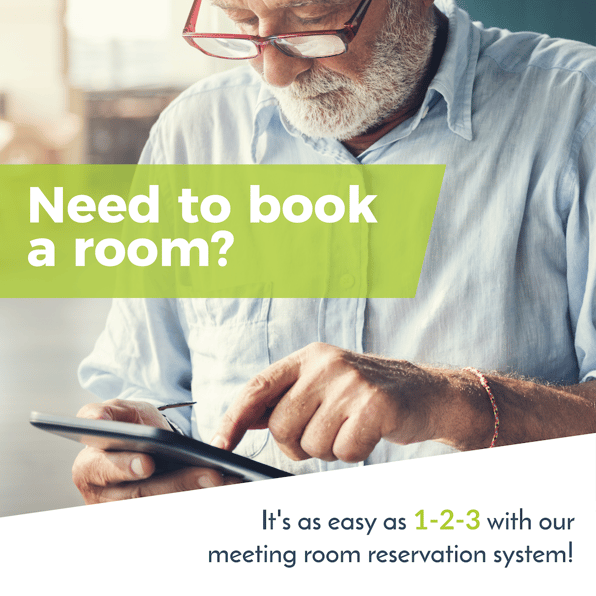 Save time and get rid of your Outlook calendar!
Meeting room bookings have never been easier for residents and staff!
Are you still utilizing your Outlook calendar to manage room booking reservations for residents and staff? Utilizing countless hours for manual entry in multiple systems? Well, we have a solution that will save you time and add a simplified approach. While Outlook is a great organizational tool for management and scheduling, it is usually missing the mark. With our custom-built meeting room reservation system your residents can easily book rooms for designated times, for any type of event or meeting. And admins have access to an all encompassing dashboard to see when rooms are booked, available and manage all of the amenities, layout, and catering options. Admins will even get an email notification each time a resident makes a reservation, it is really that easy!
What makes our meeting room reservation system unique?
The simplistic interface creates a pleasant user experience for every user type
Residents and staff have the option to rearrange the room layout while making their reservation
Residents and staff even have the ability to order catering within their room reservation
Management dashboard provides unparalleled access for admins such as managing reservations, amenities, layout, catering options, and even 2-way communication regarding the reservation with admin and the resident
With so many features that will add value to your community and save time, why not see what our meeting room reservation system is all about? Schedule a demo to see for yourself!
Get awesome content delivered straight to your inbox!
Posts by topic