THE SENSITIVE QUESTIONS YOU'VE BEEN HESITANT TO ASK VIIBRANT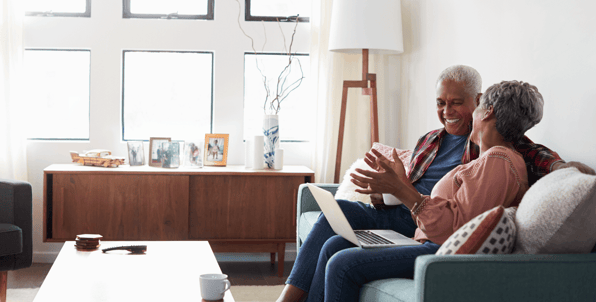 …ABOUT VOICE TECHNOLOGY
Can't I get voice technology free from Amazon?
It's indeed true that you can do a lot on your own with Amazon Alexa. You can even set up Smart Home devices. However, the value of Viibrant is that it seamlessly connects community-specific information and processes, and it enables voice commands as one way to engage. In addition, by working with Viibrant, you can take advantage of on-site implementation and device discounts.
What's the big deal? Don't a number of resident engagement platforms incorporate voice?
It's important to note that not all voice-enabled solutions are created equal. In order to create a pleasant and productive environment for residents, our voice technology fosters a conversational experience.
"What does that mean?" you ask. Essentially, we focus on "call and response." Most platforms simply retrieve information whereas Viibrant can process it. Viibrant does not merely recite lists. Rather, our voice technology is the only one that provides an actionable response for things such as making dinner reservations, registering for events, retrieving contact information and submitting to-go orders and service requests.
Moreover, no other platform comes close to Viibrant in terms of the number of available features. Add to that the fact that Viibrant is highly customizable, and the result is voice technology that's tailored for your community's unique needs. (Customization is, in fact, at the core of everything we do here at Viibrant.)
Can you really do what you say you can? For instance, I've been told that it's impossible to make a dining reservation using voice technology.
Yes, we can definitely do what we say we can. You'd be amazed by the power of voice technology, and we encourage you to consider introducing it to your residents.
Are you an Amazon partner?
We were the first resident engagement system to partner with Amazon. In fact, Amazon came to LeadingAge 2017 at our invitation. On a biweekly basis, we meet with Amazon to discuss challenges and successes with the product's development. We also run trials of new advancements from Amazon.
…ABOUT RESIDENT ENGAGEMENT
We already have a resident engagement platform. Why would we want to change?
Viibrant is unique in the following respects:
Customization – Customized features for each community's needs
Interactive technology -Two-way sharing of information, conversational voice technology and powerful integrations
Management capabilities – A centralized management dashboard
All-in-one system – From printed calendars to Smart Home technology and everything in between – delivered through a variety of solutions (web portal, mobile app, digital signage, in-house TV, interactive kiosks, calendar generator, voice recognition and Smart Home devices) and accessible on all Internet-connected devices by approved staff, residents, family and prospects
And Viibrant is significantly different
…from cookie-cutter systems
We tailor each community's system for a truly customized experience. Each Viibrant solution can be modified functionally and aesthetically to match a community's unique needs.
…from digital signage systems
We think beyond cumbersome slideshows that are ineffective, unattractive and time-consuming to create. Viibrant's signage solution is auto-generated, professionally designed and doesn't require expensive hardware.
…from resident engagement apps
We create comprehensive, all-in-one systems to engage residents in more ways than with activities and social connectedness. We also provide convenient, useful tools for managing day-to-day tasks, such as making dinner reservations.
Won't such a technically robust system overwhelm our community? How in the world would we ever be able to manage it?
We recognize that technology decisions can be daunting, and there's indeed a level of commitment required to implement a resident engagement platform. However, we can gladly report that, after three months within a community, as people see evidence of the value of Viibrant and as word spreads, our adoption rate among residents is typically over 50%. Moreover, as community members become further invested, they bring forward additional ideas for processes they'd like to automate through the portal or information they'd like to share. Because of the customizability of our platform, those requests can be accommodated, which ultimately results in even greater adoption.
We have complicating factors at our community. For instance, our residents are on the go, so can Viibrant be accessed off-campus? And what about family members? How can they use Viibrant to interact with their loved ones?
Viibrant can be accessed from any Internet-connected device. Full or limited access can be granted by assigning individual permission levels for staff, residents, prospects and family members. All of this is outlined during our initial discovery process and can be modified as needed once the portal is implemented.
Budgets are slim (and/or we're a small community). How could we afford such a sophisticated system?
The fact that we build customized solutions allows for flexibility. We work hand-in-hand with our clients to design a system that meets their needs and fits their budget. We can do the same for you!
I heard that Viibrant is a marketing company. What gives?
While we're not a marketing company, we definitely think like marketers, and that's what enables us to develop a customer-centered product that truly helps communities attract and serve residents. Just like the very best marketers, we strive to understand our customers in order to better serve and empower them.
You've piqued my interest. How do I learn more?
We're eager to talk to you, too! Please reach out to us at hello@Viibrant.com or (984) 234-5287.
Get awesome content delivered straight to your inbox!
Posts by topic