Viibrant's Top Three Most-utilized Event Features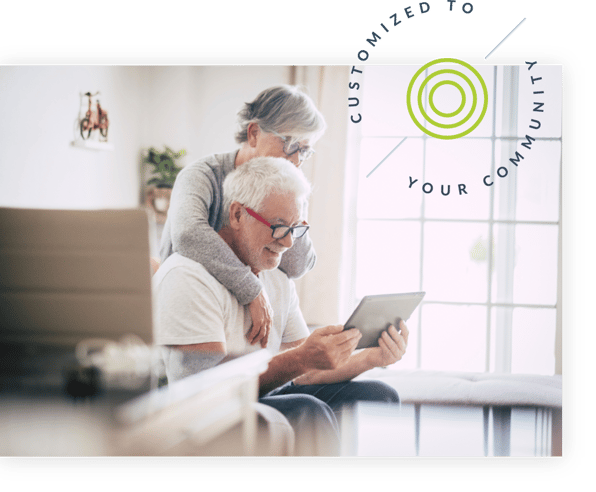 Viibrant's top three most-utilized event features
Research shows that social connectedness improves physical health, mental and emotional well-being, and even longevity. It's therefore important to encourage residents to socialize and get involved, and Viibrant is a wonderful resource for that purpose.
When it comes to events, here's a rundown of the system's top three most-utilized features.
Edit recurring events
Certain community events happen on a recurring (perhaps weekly) basis, but they may be slightly different than one another. Instead of creating dozens of individual events a year, we've given you the ability to create a recurring event. If those events vary slightly, administrators have the ability to edit the individual events accordingly.
Client spotlight: With over 15 events happening on a daily basis, a Life Plan Community with 1300+ residents in Audubon, Pennsylvania relies heavily on the ability to edit recurring events. Efficiency is critical for the many administrators who add events at this community, so this feature is a real time-saver. Moreover, all of their events are centralized into one digital calendar on the Viibrant system.
Ability for residents to manage events
With this valuable feature, residents can sign up for and/or withdraw from an event on the My Events page. The attendee list for the event will automatically update. Residents especially like this feature because they can see who else has signed up for an event. (Should the community wish to disable this feature to prevent residents from canceling after tickets have been purchased, this can easily be done.)
Client spotlight: A community in Pittsboro, North Carolina has gone completely paperless thanks in part to this particular Viibrant feature.
Event waitlist management
Administrators can now create waitlists for events. When an event fills up, the Registration button will automatically turn into a Waitlist button. A resident can then add him or herself to that waitlist. Administrators can set the waitlist to automatically transfer names from the waitlist to the attendee list in the event of cancellations (either chronologically or randomly). Alternatively, administrators can set up the waitlist so that it requires names to be manually transferred.
Client spotlight: A community in Rockville, Maryland uses the manual mode for this Viibrant feature and then employs a lottery system whereby they can "draw from the hat" to determine whom will be chosen from the waitlist to attend the event should an opening become available.
Today's consumers expect more than ever from Life Plan Communities. It's not enough to offer the typical amenities. When communities foster engagement and connectedness, residents are not only happier, but show improved physical, mental and emotional well-being. Those communities that act upon this understanding are best positioned to attract vibrant people and support successful aging. Take advantage of these popular event features, and, of course, please reach out to your account manager with any questions.
Connect with us.
CRISTON J. LEOPARD
Director of Product Management
O: 984-234-5287 / Support: 984-234-5292
cj@Viibrant.com
www.seniorportal.com
Get awesome content delivered straight to your inbox!
Posts by topic