The Secret of Healthy Life Plan Communities? Connectedness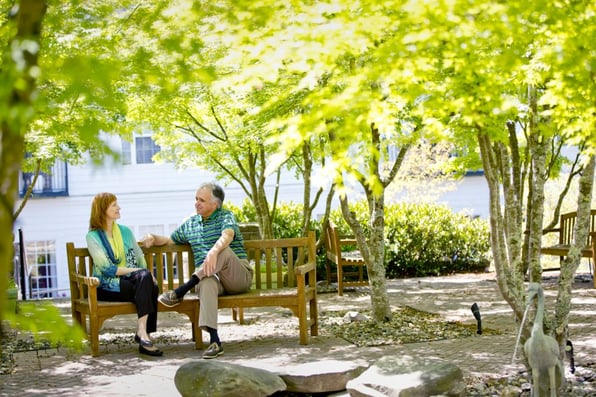 Imagine you've decided that it's time to seek out a Life Plan Community. You begin to conduct your research. Maybe you even make a list of what's important as you move into this new phase of life. Some of what you're looking for is probably pretty standard – a clean facility, friendly staff, that sort of thing. Maybe you even go a little further, making sure the community has good food and solid medical personnel.
What you might not know to look for is connectedness. It's not something most people think of when evaluating a Life Plan Community. And, yet, it's one of the most important indicators of a healthy community.
What do we mean by connectedness? Connectedness means that a community is just that – a community. Healthy Life Plan Communities know how important it is to engage their residents, and they take active steps to do so. They're proactive in using tools that help their residents thrive and stay connected.
How do you know if a community is encouraging connectedness? Luckily, Holleran, a community engagement research and consulting firm, has outlined four domains of engagement:
VOICE – Engagement with the Campus

CONNECTION – Engagement with Others

WELL-BEING – Engagement with Health and Wellness

FULFILLMENT – Engagement with Life Goals
If a community encourages their residents to get involved and speak up, to connect with others, to have a personal stake in their health and to continue to dream and set goals, it's encouraging connectedness in the most effective and thorough way.
Today's consumers expect more than ever from Life Plan Communities. It's not enough to offer the typical amenities. When communities foster connectedness, residents are not only happier, but show improved physical health and mental wellbeing. Those communities that act upon this understanding are best positioned to attract vibrant people and support successful aging.
Get awesome content delivered straight to your inbox!
Posts by topic