Voice Summit 2018: Our Takeaways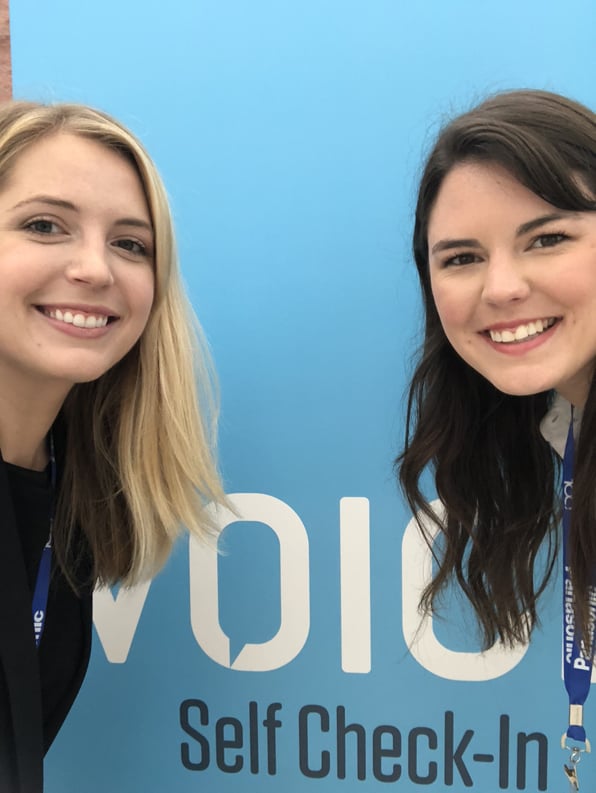 Team members Criston and Caroline presented at the VOICE Summit last week. Both were fortunate to lead panels on User Experience Design for Seniors and Smart Home Trends (respectively).
Check out our their learnings and takeaways below.
Design for the end user. Some people in the space are designing for the general public, others (like us) are designing for a specific group. No matter how narrow your group may seem, there are variances in expectations and it is important to design for those.
There are a lot of ideas, and there are even more limitations. The expertise, availability, and motivation to do more with

voice

is there but the platforms are still in such an infantile stage that business are having trouble doing more with the technology.
People have developed businesses doing what the platform can not. Amazon has not (yet) developed good reporting features, good deployment strategies or good support. Businesses are finding success if their failures for now, but will Amazon eventually catch up and replace them once again?
Experience is everything. Like with all product design, creating a unique experience is what keeps users coming back. The difference is, an audio experience is a little harder to convey than a visual one. If you can create a feeling with you solution that stands apart from others, you will be ahead of the game. The following elements can be used to enhance voice applications: custom audio messages, pauses, music and sound effects.
Passion is everything. So many people feel passionate about

voice

. When you are passionate about your cause, everyone can feel it too. One speaker that stood out was Josef Hapli, CEO of Ether, who was inspired by his children's adaptability to the technology to explore how artificial intelligence would be able to adapt to us.
People are still concerned about security. Whether you are a World War II Vet or you are an 18-year-old college kid, you are concerned about what Alexa knows, and who she will tell. Garrick Gauch, Co-founder of MadValley Labs, talked about college dorm residents hesitate to the universities push to use this technology, for fear that roommates and friends could ask questions regarding meal balances and financial aid. They were worried of how their friends would perceive these numbers, regardless of how much easier it was for the student to access for their own need.
Can you imagine a day with no

voice

? People are already talking about how we can move away from

voice

by using predictive analytics to assume different desires based on past behavior. For example… if you always turn on the lights after your garage door closes, why do you need to tell Alexa to do that? Maybe one day you won't have to. Amazon is already creating routines that families can program on their own.
Get awesome content delivered straight to your inbox!
Posts by topic