Smart Homes – The Future of Living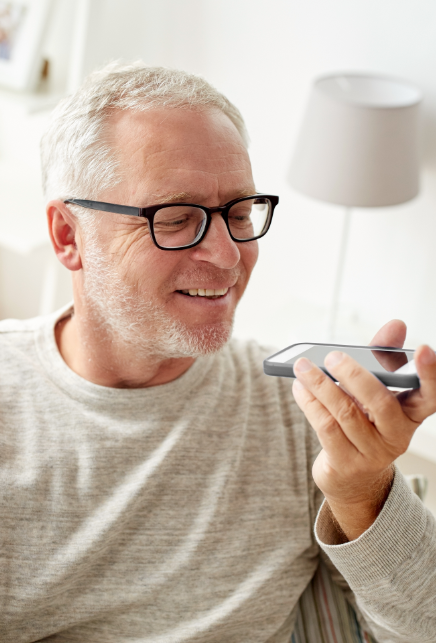 What are smart homes?
Smart homes aren't just for futuristic movies anymore. The number of smart homes across America is growing. According to Statista, 22.5 million U.S. homes implement some type of smart home technology.
These houses are filled with technology that speaks to each other and can communicate with phone applications and remotes. Through the Internet of Things, which refers to the connection of any home technology with an on/off switch to the internet, almost everything in your house can be controlled through one remote. This allows seniors to manage their home with ease regardless of physical limitations.
Who are they for?
People of any age can benefit from smart home technology. From millennials to seniors, this technology makes mundane home tasks much simpler and easier to manage. Because smart homes can be controlled by a remote, all types of adults can have full access of their home without having to move. Whether someone has mobility limitations, chronic illness, vision impairment or technology aversion, smart homes offer straightforward solutions to alleviate burdens around the home.
Why do people have smart homes?
Connecting your home appliances and technology to one remote creates an ease of control and access. You no longer have to individually turn off every light switch in your house at night. Instead, you can simply hit one button on a remote controller to turn them all off.
Smart homes alleviate stress you may have when leaving your home. If you forgot to lock the doors before leaving, you no longer have to turn around. Instead, simply lock the doors through an application on your smartphone. Not only does this save time, but it also provides an added layer of safety for seniors in their communities.
Also, depending on the smart home technology you implement in your household, you can see what is going on at your home even if you aren't there. The interconnectedness of your home and it's appliances allows you to control your home through one device no matter where you are.
How do you convert to a smart home?
Because the number of smart homes across the United States is growing, the technology is too. Smart appliances in the market are increasing. For example, there are now refrigerators that create dinner recipes based off what is in your refrigerator. There are trashcans that automatically reorder items once packaging has been thrown away. Appliances like these are inherently smart and work together, which creates a smart home.
However, if you don't have smart appliances, you can still have a smart home. Through devices like Samsung Smartthings, Amazon Alexa and Apple HomePod, regular appliances can become smart. Amazon offers integrated devices that can be controlled by one remote like cameras, light switch dimmers and automatic door locks. Samsung Smartthings lets you control your smart home through your watch. With Apple HomePod, you connect your home appliances to a smart speaker.
Viibrant offers integration with smart speakers, which allows residents the opportunity to access their calendar, make dining reservations and even call for help during an emergency all hands free. With Viibrant, tasks like checking the mail can be done verbally with the help of a smart speaker. Using Viibrant in your community can create smart living spaces for residents, and provide technology access to adults with physical constraints including dexterity, mobility and vision limitations.
Get awesome content delivered straight to your inbox!
Posts by topic