6 Ways Voice Activation Technology Helps Adults with Dementia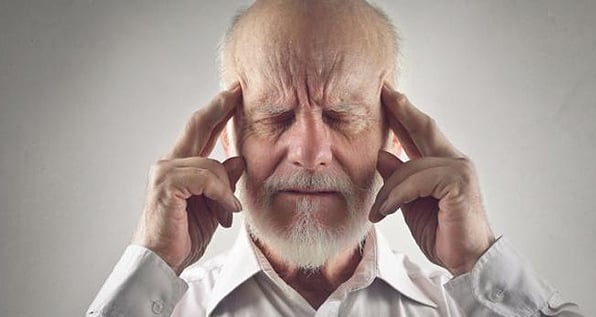 Voice activation technology is becoming more available as its uses expand. Sure, it's great to turn the lights off in the kitchen through a voice command, but that is just the start of what this technology can do. With new applications of digital intelligent assistants, voice recognition can make the lives of people living with dementia easier.
Dementia is becoming increasingly prominent among adults. According to the Alzheimer's Association, one in nine people over 65 have Alzheimer's. Throughout the three stages of Alzheimer's, symptoms like loss of memory, anxiety and misplacing items cause stress for the adult and their family. Voice activation technology offers support for adults with dementia.
How voice activation technology helps those with dementia:
Calendar Integration: Devices using voice activation can upload people's calendars into their system. This reminds adults with dementia of upcoming appointments or events.
Medicine Reminders: No more worrying about your loved one missing a dosage! These devices send reminders to take medicine at scheduled times throughout the day.
Updates on weather, traffic and news: Dexterity difficulties no longer have to affect everyday tasks. Voice command technology can broadcast updates on the weather, traffic and news. This helps adults with dementia stay connected with the world around them.
Answers Questions: Question mode provides answers to adults that may be confused about topics like what day it is or who the president is. Direct answers to simple questions like these can create a sense of comfort for someone with dementia.
Means of Relaxation: Smart speakers can play calming sounds like heavy rain or waves crashing on a loop to create a sense of relaxation for the listener. Although simple, this helps induce a more pleasurable life for adults with dementia.
Emergency Assistance: Voice activation technology can help people during emergencies. For example, if someone falls and cannot reach a phone to call 911, they can simply call Alexa for help.
The Echo is a great companion for those with dementia and Alzheimer's. Voice-controlled digital assistants provide a way for people with dementia to live the best life possible. This technology can also work well in addition to part-time caregivers to ensure patient safety. This is just the start to what voice activation technology can do for adults with dementia.
Get awesome content delivered straight to your inbox!
Posts by topic