Event Coordinators Need Support Too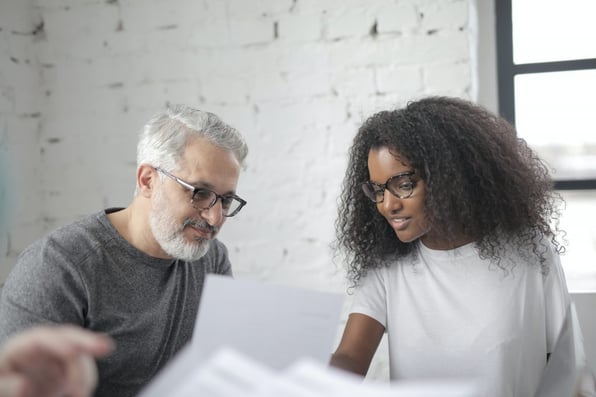 The life of a senior community event coordinator is, to say the least, eventful. Residents rely on event staff (sometimes just one person) to create programs that are fun, accessible, and a multitude of other adjectives. Event staff are usually responsible or involved in:
Develop, implement and coordinate programs for independent and assisted living residents in the Community.
Facilitate activities such as exercises, games, excursions, musical programs, and resident engagement.
Coordinate special outings such as: excursions, luncheons, or sightseeing.
Design and distribute flyers and newsletters.
Develop and implement weekly & monthly events.
Suffice to say, event coordinators need powerful tools to do their job effectively. Knowing this, we've worked hand-in-hand with coordinators to develop tools they need to be more productive. Here are some of the popular event-centric functionalities that Viibrant offers:
Create events with ease
It takes about a minute to add an event to our system. Set the title, description, price, attendee limit, locations, and other pertinent details. Categorize the event, add multiple recurring event dates, and even set a custom email confirmation message for registrants.
Easy event signups
Residents should be able to easily access events online. They should also be able to sign up for an event in seconds, and should also see who else is attending an event. We've developed a sophisticated system that allows a user to navigate and reserve seats for community events without typing. That means no typos, no cumbersome sign up sheets, and no confusion. Three clicks, and you're signed up.
Confirmations and reminders
When a resident signs up for an event (be it for one, two or 10 tickets), they'll get a confirmation email in their inbox about it (and staff will too). Additionally, when the event draws near, registrants get an email reminder. Our system handles the grunt work while event coordinators tackle more important business.
Checklist and email attendees
We've built in a printable checklist for attendees. Go into our dashboard, select "Print attendees," and load a page that shows details of your members who are planning to attend. If you need to contact a group of event attendees for whatever reason (e.g., the event is canceled or the location has changed), you can send an email blast from our system to only those residents who have registered.
Get awesome content delivered straight to your inbox!
Posts by topic