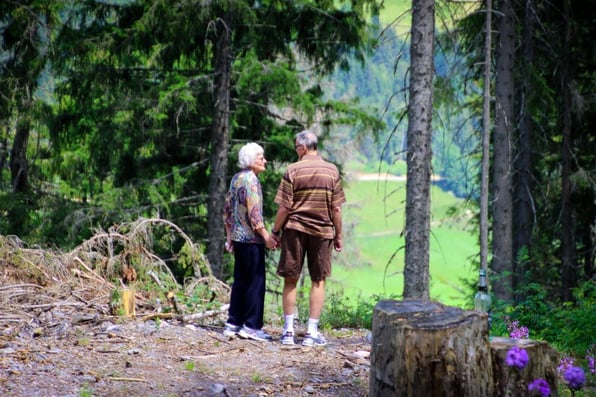 It may be cold outside, but Viibrant is heating up. We're starting 2017 off with a bang: a fresh set of features that your independent senior living community will love!
1) Employee Portal
Viibrant is proud to announce the first-ever employee portal system for senior communities! No other platform can compare.
The best part? It connects to Viibrant. That means no additional logins or passwords to remember. Take a look at some of our most-desired features:
HR Management – Add, edit, or remove employees. Set their departments, supervisors, and workload. Track their performance over time. Pay out bonuses and more!
Time tracking – Allow employees to clock in and out and monitor their schedules to see who's late and on time.
Leave management – Vacation days, sick leave, maternity leave, and so much more!
Expenses / Revenue – Track your vendors, customers, and incoming revenue with our easy statistic tracking systems. Visualize it with beautiful graphs!
Document Sharing – Share private documents with one or all employees.
Accessible anywhere – As with all our technology, you can manage staff from any internet-connected device
And more – Announcements, interactive calendars, reviews, and more than 100 other features!
2) Housekeeping
Tired of boring forms that do not engage your residents or staff? Our new interactive housekeeping forms make it simple for a resident to make one request, or recurring requests, for service. Staff can easily access their daily to-do lists from the backend. Scheduling has never been easier.
3) Room reservations
Does your community offer meeting rooms or common areas that require reservations? If so, this is the perfect system for you. Allow your residents (or staff) to reserve one or more rooms, and provide them options for what room amenities they need. Do you want to reserve a projector for the meeting room, or maybe snacks for the conference room? It's all possible within the Viibrant resident engagement system.
4) Voice recognition
First revealed at LeadingAge 2016 (which quickly became one of the most popular social media posts in the entire show), Viibrant will formally launch voice recognition in 2017, which will allow users to give spoken commands to Viibrant via external hardware. This means users with macular degeneration, blindness, or accessibility challenges will have access to the same great features as those who are able to access a computer. Make dinner reservations with a simple voice command, or call for help.
There's no limit to what Viibrant can do. So don't wait, schedule your live demo today! Email us at hello@viibrant.com or call us at (919) 903-9274.
Get awesome content delivered straight to your inbox!
Posts by topic