Choosing Senior-Focused Technology is Like Buying a Car. Here's Why.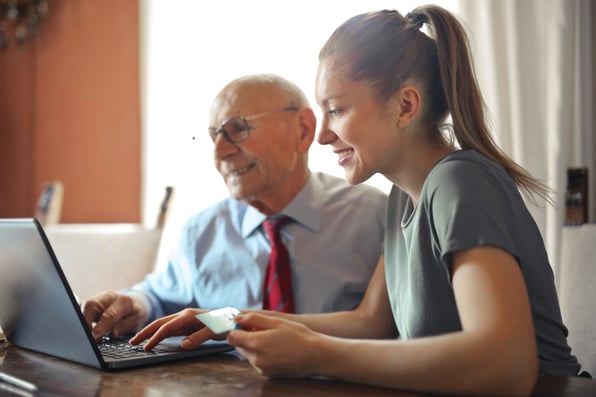 Several years ago, we spoke with a senior community central North Carolina about their frustrations with technology. Turns out that most vendors have a "take it or leave it" mentality when it comes to feature sets — if they offer a feature, it comes as-is with no warranty.
This mentality felt wrong and fundamentally anti-consumer, and that's why we started developing viibrant as the first-ever customizable resident engagement solution. We know that senior citizens are willing to embrace technology, but not without process. If the technology does not suit their needs or operate as they expect, they won't use it … no matter how "cool" it is.
This applies to digital signage, electronic medical record systems, and other so-called resident engagement solutions. These systems, across the board, are rigid and offer little to no room for flexibility.
During development of viibrant, we compared senior-focused software to buying a car. Ask yourself the following questions:
Would you buy a car that only came in one color, with no options, and no ability to make it your own? No aftermarket parts either, of course.
Would you buy a car that you can't maintain yourself? If you need to clean the windshield, you need to go to the manufacturer and pay 10 times more than you should. Same thing with an oil change, new tires, fuses, and even vacuuming the seats.
Would you buy a car with no warranty or roadside assistance? The salesperson hands asks for a check, then hands you the keys. Good luck.
Would you buy a car that is priced like a 2016 Mercedes, but has the features and horsepower of a 1989 Geo Metro?
Most people would answer "no" to these questions. We recommend taking the same approach to your senior-focused technology.
viibrant is 100% customizable. Other solutions are not. If you need a specific need, other systems cannot accommodate.
viibrant can be maintained by staff and residents, and expanded with ease. Other systems cannot accommodate, or they will charge exorbitant fees to modify their closed systems.
viibrant offers support. Other systems give you the software and wish you good luck.
viibrant offers best-in-class functionalities for dining, events, education, and engagement. Other systems cannot compete.
If you're looking to take viibrant for a test drive, contact us to schedule a demo.
Get awesome content delivered straight to your inbox!
Posts by topic